This July has been wonderful in Finland. I have enjoyed gardening and photographing and it shows in my art journal too.
Both the wildflowers and flowers in the garden look great with a dark background. So when I made the drawing with colored pencils, I added some shadows too. Great way to express sunshine is to combine black with yellow!
But my main focus was on summer fabrics. It is so much fun to design prints for summer dresses.
The collage of the left is an old one. A sketch for a surface pattern made in 2011. It was made by cutting circles from handdecorated papers. This time I replicated the design by cutting circles from stamped papers.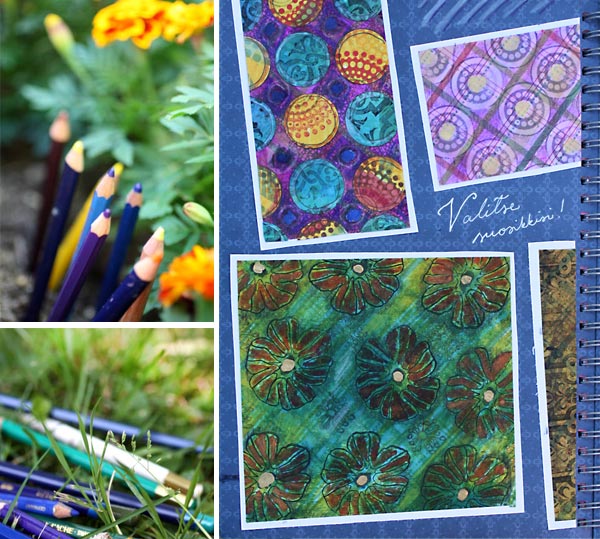 The summery prints are mostly made by stamping here. Paper scraps like old scrapbooking papers can be altered easily with markers, colored pencils and stamps. I always try to add subtle color variation in the background to keep the result interesting. Thinking about shadows help here too.
As you can see, my colored pencils are always with me! Hopefully your summer has been as wonderful as mine!