Flowers, leaves, fruits, meadows, mushrooms … The new online class Fun Botanicum will begin next week! >> Sign up Now
Grab your greens …
.. and all the other colors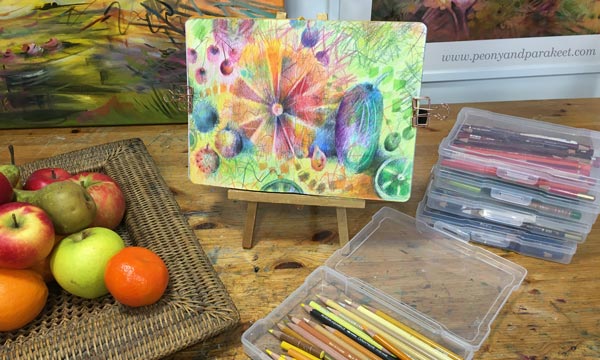 … put your initials on a dreamy page
… and find new ways to illustrate the wonders of nature and imagination.
Fun Botanicum is for you who want to doodle freely and get new ideas and enthusiasm.
>> See more – Watch the video!
From March 15 to May 15. You will get a new video every week. Fall in love with your colored pencils and join the fun! >> Sign Up Now!