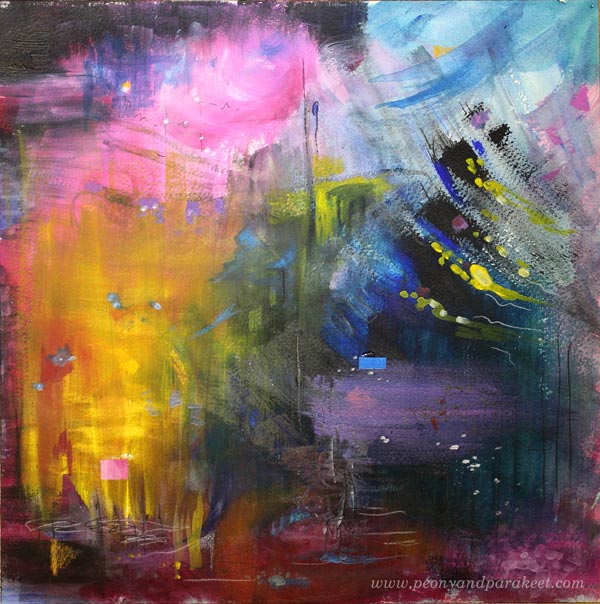 This is my latest painting called "Counterforces". The idea for this came from the books that I have read recently. They are Outlining Your Novel and Structuring Your Novel by K.M. Weiland. I picked those books, not because I would be writing a novel, but because I want to understand more about drama and how to bring it to visual art. With self-expression, I aim for describing scenes and experiences rather than static figures. I want to experience the drama while I am creating and show the drama in the result as well.
Create Contrasts and Suspense – Watch the Video!
I recorded the process of creating the painting. While creating, I tried to bring as many contrasts as possible to the painting. The most memorable moments in our lives often include some drama – countering forces or feelings.
Let me be your mentor in art: Subscribe to my weekly emails!