This week, we are celebrating Eurovision Song Contest and I am running a Flash sale – Decodashery is 50 % off!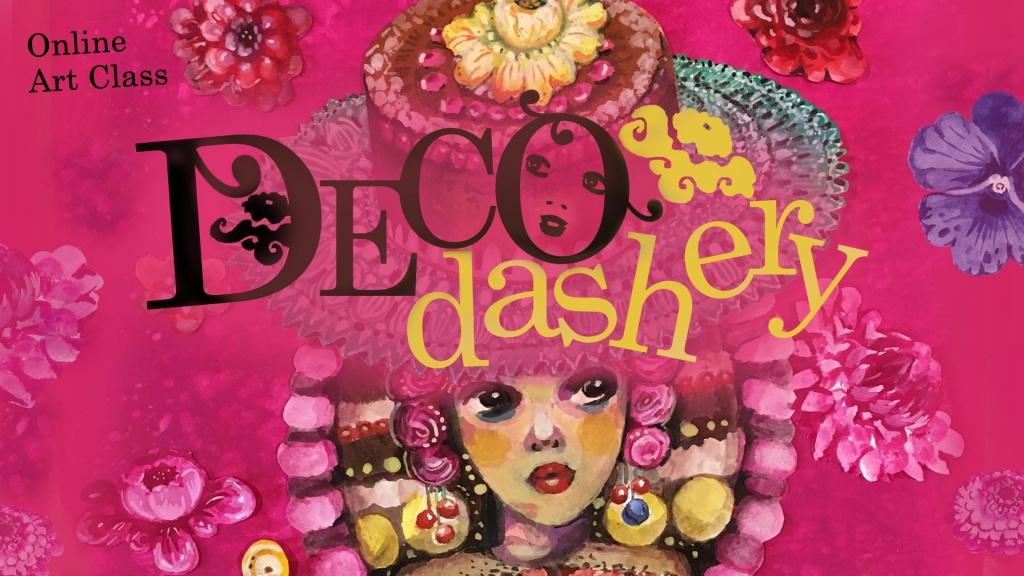 Hurry and buy now! The sale lasts only a couple of days. It ends on Saturday 22nd May 2021, midnight PDT (9 am Sunday in Rotterdam, the Netherlands, where the contest takes place this year)!
Eurovision Song Contest Brings People Together
I have always watched Eurovision Song Contest, but after we had here in Finland in 2007, I became a big fan. When I sat in the audience of a rehearsal between Finnish men from the countryside and two urban Europeans, it felt like we truly are a big diverse family. And last year, when there was no contest, but only a television show, I cried with my fellow Europeans when seeing the empty streets of the big cities.
But last Tuesday, when this year's first semifinal started, it felt incredible and I knew that I wanted to make something to celebrate the contest here on my blog too. So I selected a few from this year's songs and asked the little paper people of mine to dress up and got creative with lighting when taking photos of them. Eurovision 2021 collage party – let's start the show!
France
Let's start with my favorite of this year – France's Voilà.
The song is so elegant and beautiful, I love it!
Lithuania
Lithuania's Discoteque is another favorite.
Even my husband likes it, and he is very critical when it comes to Eurovision Song Contest. He also helped me with taking the photo!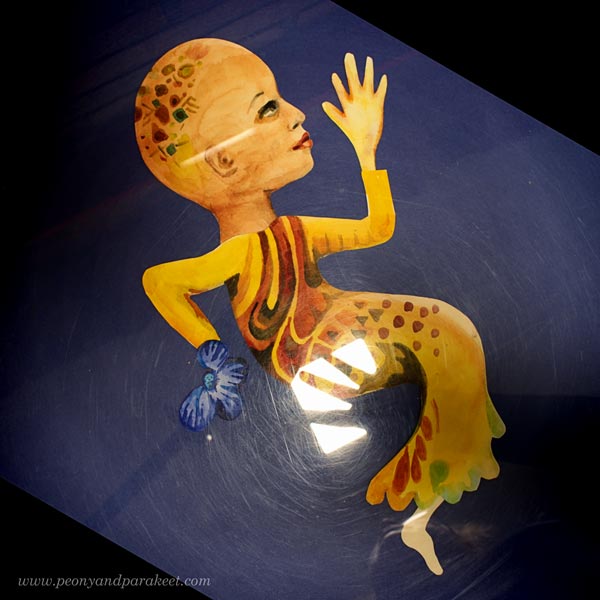 Moldova
Moldova's Sugar has definitely the best video. The videos and the stage performances are often a bit different, but I absolutely love the delicious colors in the video and am excited to see the song in the second semifinal this evening.
Sugary brightness goes so well with the song!
Sweden
Sweden's Voices is really good – of course! Our neighbour Sweden always beats Finland in music and we try to accept that bravely.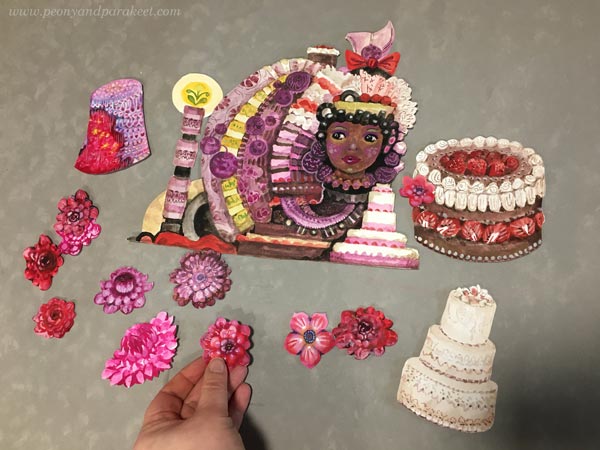 I switched off the lights and took a flashlight to get the stylish darkness that I admired on Tuesday when Sweden was in the first semifinal. They got through to the final, of course!
Australia
Yes, I am typing it right, not Austria, but Australia! Australians have been fans of the contest for so long that they are now part of the big European family. I think this is the fourth time already. Sadly, Technicolor didn't make it to the final, but I definitely want to celebrate the love for Eurovision across the globe, so here's my setting.
Then I switched off the lights and moved a studio light so that it looks very … well, technicolor!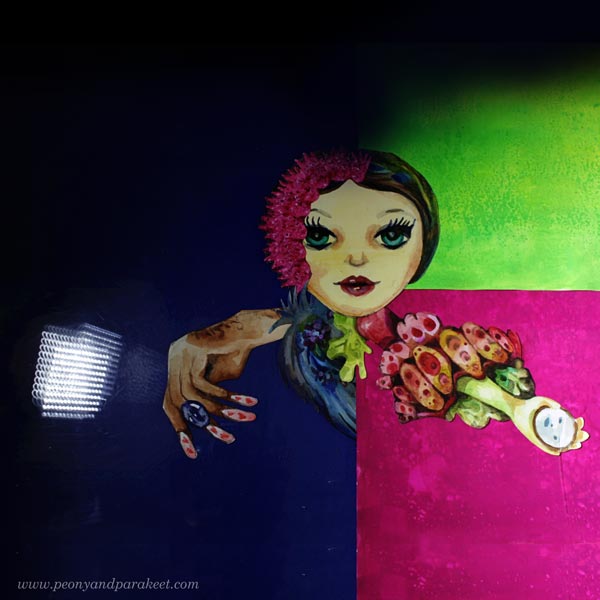 Malta
Malta's singer Destiny has a wonderful strong voice. I think she is the best singer this year, and I had a paper doll that looks quite like her (despite the skin color!).
So here's to Malta's Je Me Casse!
Eurovison 2021 Bonus – Norway
Norway's Fallen Angel is so funny weird that I wanted to make my version of it.
An angel wolf and a sheep as a devil! Not quite like in the show, but you get the idea.
I hope you enjoyed this post, the contest, and the flash sale of Decodashery!
I usually never have a discount this big so now is the time to grab this wonderful class!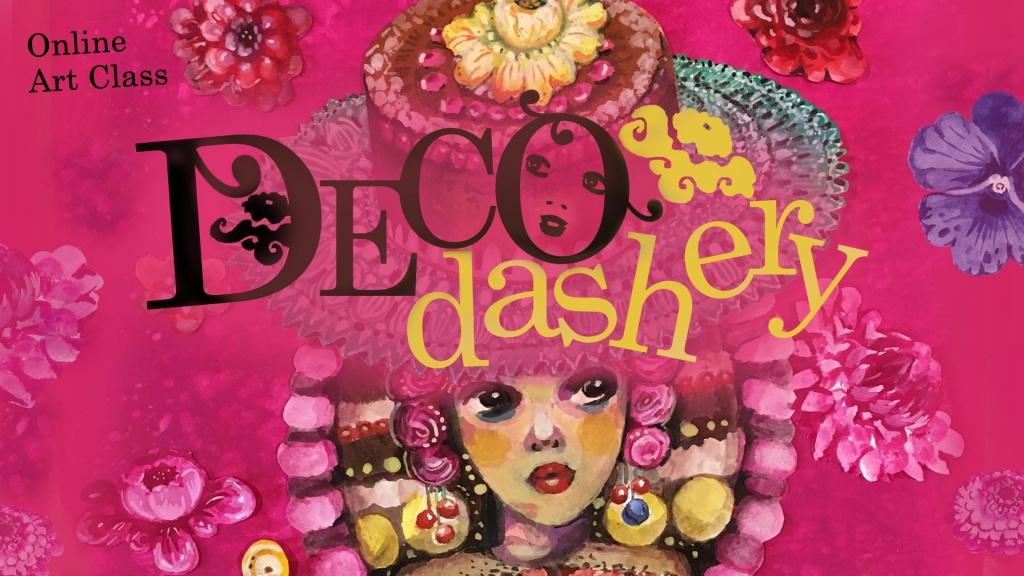 Decodashery – Use any paints you have – watercolors, gouache or acrylics, you choose!