I finished this bag in the summer but have been saving this for blogging. Now when the autumn has come to Finland, showing this feels appropriate.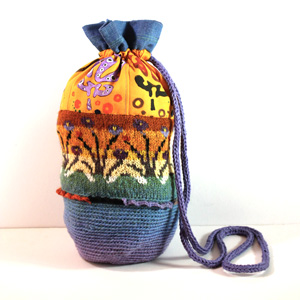 When making this my goal was to create something based on my own style so I created everything myself. All the patterns and ornaments are my own designs.
This bag is inspired by nature in the way many folk style objects were. It also represents the design process where wild plants change to stiff ornaments.
I named the bag after another of my work. This is called Dancing With Imagination because it is so much alike than the art journal page that I made a while ago.