When people talk about an artist, they think of someone who paints ecstatically for days on end.
"Get a real job," say some. "Get a job that is work and not just art."
Work + Art = Artist
But really, art is work and besides that, it is also art. The difficulty of this work is that it has to be developed like any work, i.e. as routines and processes, but it still has to be art as well.
It has to be art that expresses living and experiencing in such a way that breaks boundaries and habits.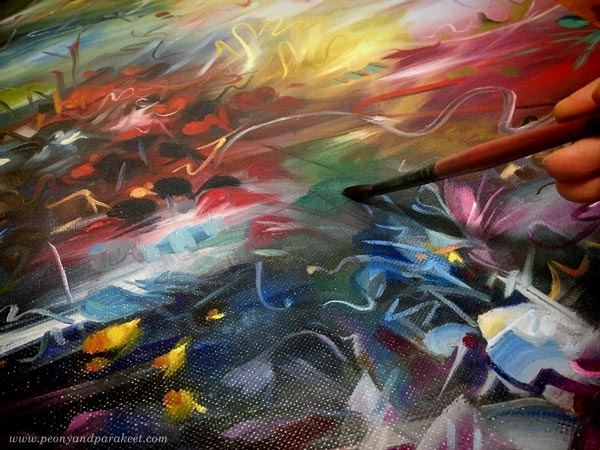 It has to be art that appreciates play as much as work.
And it has to be art that takes all of you but receives criticism without being crushed.
Being a Working Artist
I have painted a big series all spring. At the same time, I have written emails, social media messages, blog posts, and exhibition descriptions. I have edited the videos recorded in the fall for the course Doll World. I have applied for a new grant for the new paintings and luckily got it. I have participated in an artist training program that lasted the whole spring. I have varnished, packed, and taken paintings to exhibitions. I have handled financial matters. Fortunately, my husband helps me with the transport of paintings and accounting.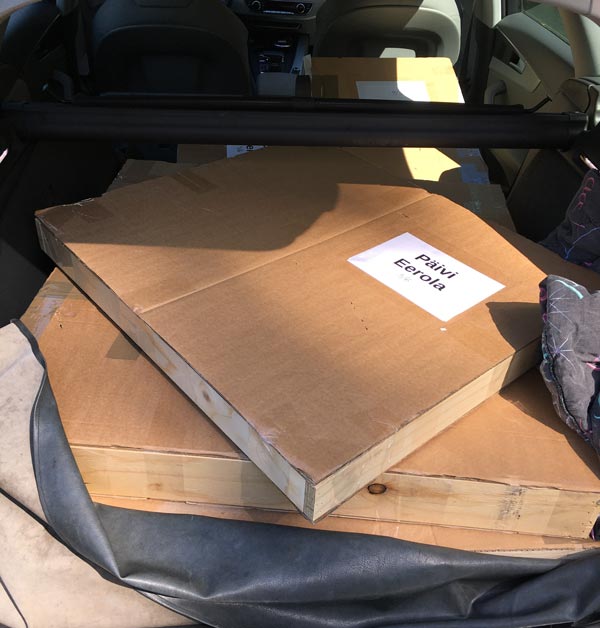 These are just a part of all the tasks other than painting or getting ideas for paintings.

Now in July, I have been a bit tired. It's been a lot of work and on top of that, there's this art part.
Dreams, Goals, and Reality
Many of my art books were purchased when I dreamed of becoming an artist. These books describe art as a fun game and show a colorful life. I look at those books with completely different eyes than before. Being an artist is much more than that, at least if you want to move forward.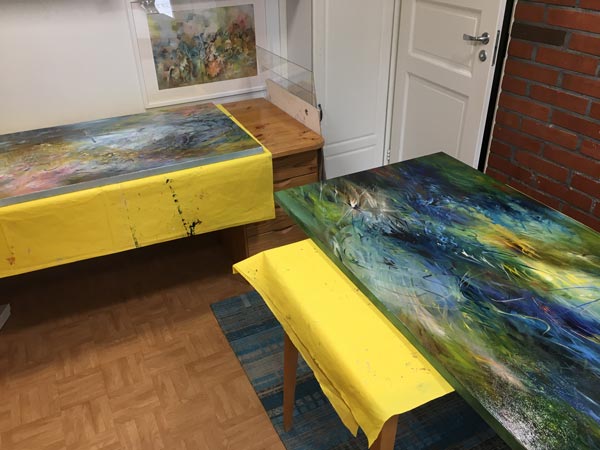 My goal has been to make art that I love and that others love so much that a few pieces outlive me. When I set the goal, I didn't think about what would happen after that. I achieved the goal a couple of years ago. I am pretty satisfied with many paintings and I know people who also genuinely like the pieces they have purchased from me.
It's surprising that after that, something new and desirable has regularly come up, just like in any job.
Being an artist is pretty much like any job.
Magic of Imagination
I would like to always write about being an artist authentically like this, and on the other hand, I don't want to bring it all to the table all the time.
I feel that it's natural and important for humans to express themselves creatively. I want to inspire everybody for it in this blog and in my courses.
And especially, I want to inspire everyone to imagine, because it's the imagination that breaks boundaries and habits. It's the imagination that uses the skills to make art.
In that respect, being an artist is really not just any job. And that's why I love this job even when I am a little tired.
What do you think?