This week, I present you a Finnish artist Albert Edelfelt and talk about my upcoming exhibition.
This month, Albert Edelfeltin säätiö – Albert Edelfelt's foundation contacted me. They invited me to participate in a group exhibition in their villa starting in August. I went to sign the contract this week.
This is very happy news! If you have read my blog for some time, you know I love art history. Even if I follow contemporary art actively, old paintings inspire me more. Many of the techniques that I use for my paintings are old, even if the expression is abstract or half-abstract. So, one of my secret dreams has been to display my paintings with historical ones.
Albert Edelfelt
Albert Edelfelt (1854 – 1905) was one of the most famous Finnish painters. He painted portraits and landscapes and, in my opinion, was exceptionally skillful in sceneries that had a group of people. He also made illustrations, studied and worked in Paris, and lived in Haikko, Finland, where his foundation is also located.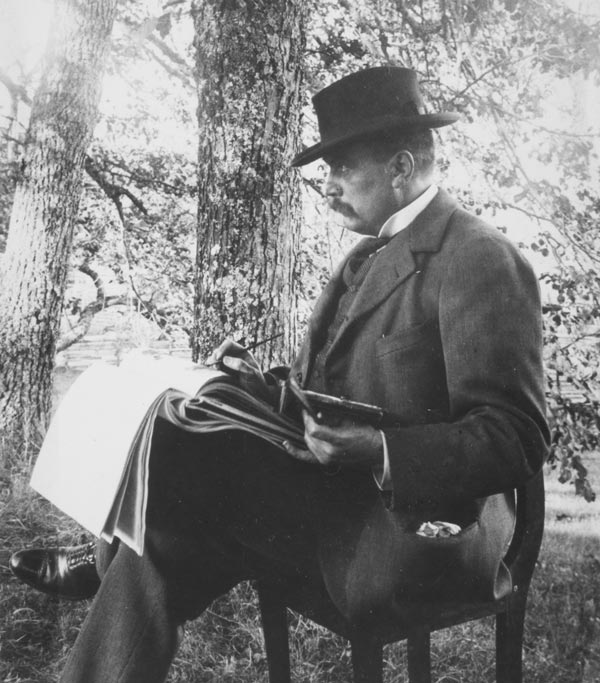 Here's a better picture of the painting "Onkiva ukko" – a guy fishing – that you can see in the background of the first photo, taken in Villa Albert of Albert Edelfelt's foundation.
One of Albert Edelfelts most famous paintings, especially in France, is the portrait of Louis Pasteur. And many of his female portraits are so romantic, look at this one, for example!
And look how careless the strokes are here, still expressing the essential so skillfully!
But Albert Edelfelt didn't only paint young beauties. See this one:
Browse more here: a big collection of Albert Edelfelt's paintings
Last year, there was Albert Edelfelt's big exhibition in France, and it's now in Göteborg, Sweden, then later in May in Finland.
Villa Albert and The Haikko Area
Edelfelt's studio is still up. It's a small wooden cottage and a popular sight. Villa Albert is a new building in the same courtyard. It has a gallery space and a gift shop.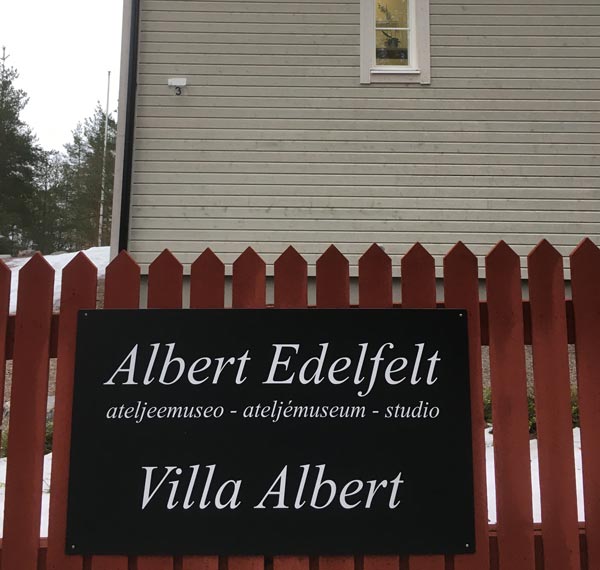 The Haikko area is beautiful. The sea is right there, and a beautiful manor hotel, Haikon kartano, is only a walk away.
This area is very different in summer, much more welcoming than in the picture that I took this week. Here's Albert Edelfelt's painting of his villa in Haikko, currently privately owned but still up and located near the studio.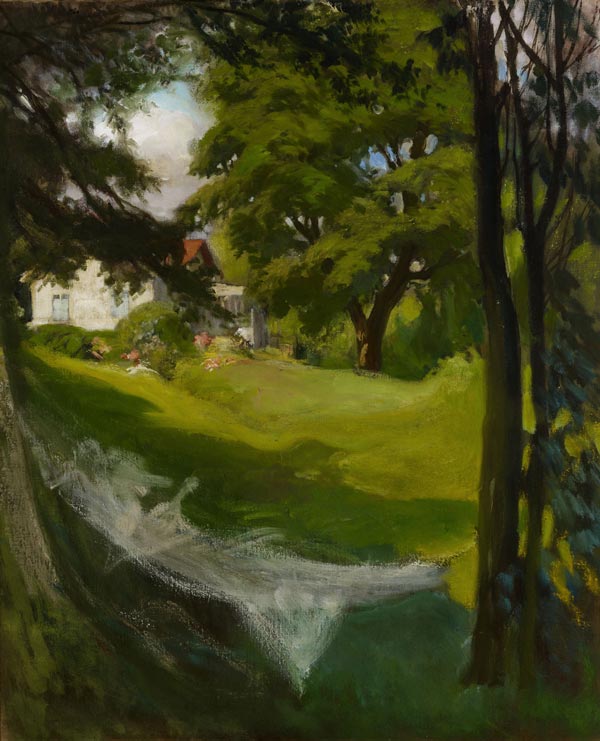 It takes only 15 minutes to drive to an atmospheric old town Porvoo, which is also a very popular tourist attraction.
Artists in the Mood of Edelfelt
I will be painting a new series for the exhibition called "Taiteilijat Edelfeltin tunnelmissa" – Artists in the mood of Edelfelt. Even if Albert Edelfelt was a portrait painter, my intention is not to paint portraits but plants. I am excited to pick inspiration from his work, though!
The exhibition will have four other artists too: another painter Kristina Elo, photographers Maarit Lehto and Niclas Warius, and a sculptor, Kaj Lindgård. I am very happy to be displayed with these wonderful artists.
Aug 8 to Oct 10, Taiteilijat Edelfeltin tunnelmissa (Artists in the Mood of Edelfelt), Villa Albert, Haikkoo, Porvoo.
Coming Up in This Blog
This spring, you will see me painting for the exhibition, and I will also share some details of Albert Edelfelt's life. Between those, I will be posting more playful posts – drawings and journal pages – so, as usual, art history, my oil paintings, and more illustrative work will alternate in this blog. I hope you find all this very inspiring.