This week, I have finished the first painting of the new series, enabled by the grant that I got from Arts Promotion Centre Finland. This is the second blog post of this project, see the first one here!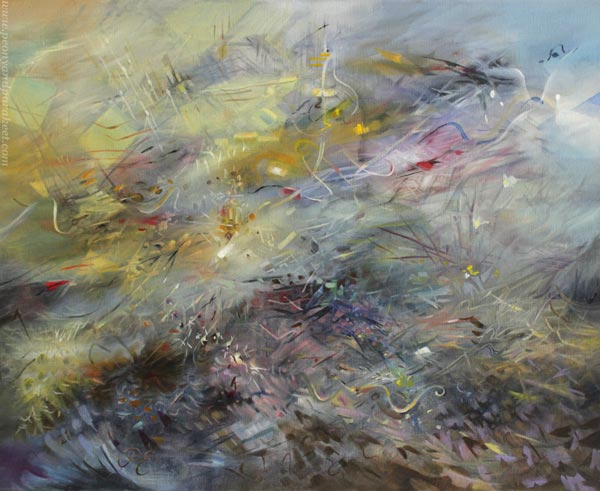 I wanted to combine two different styles for the painting.
Struggling with Differences
First, I wanted to honor Sandro Botticelli, a masterful painter from the Italian Renaissance, and include some of his colors and ornaments. I especially like the pastel colors in his paintings. Yellow ochre and ultramarine blue look beautiful in the mixtures. Botticelli's painting The Madonna of the Pomegranate was my main inspiration for the color scheme. I also listened to Renaissance choir music and imagined how he felt when he painted and analyzed his work.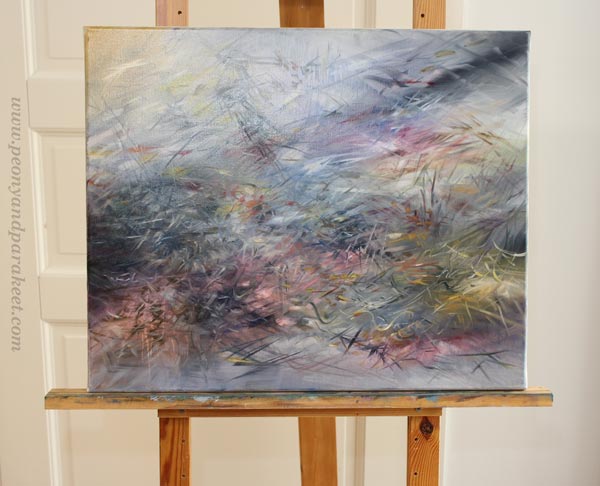 I also had another tutor, Wassili Kandinsky, from the 20th century. I reread his books On the Spiritual in Art and Point and Line to Plane and imagined him talking about releasing the inner sound of a shape.
But knowledge and advice and all the left brain stuff can only help to a certain point. When focusing on facts and words, I lost not only Botticelli's and Kandinsky's voices but my own too. I ended up making too bold moves and the spirit of the painting was lost.
Indoors – Outdoors
Fortunately, I had to take many sittings because dogs require pauses. It feels that I am constantly moving from indoors to outdoors nowadays!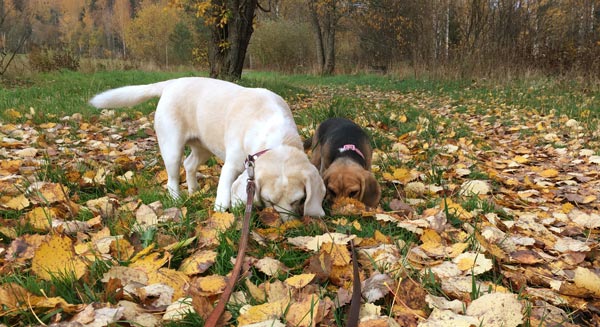 Then it hit me, that painting, life, and spirituality are not about defining two states like outdoors and indoors. I can bring indoor elements like lamps with outdoor elements like trees. Botticelli broke the division by painting decorative flowers that continued from the grass to clothes.
Removing the Obvious Limitations
And if indoors and outdoors can be one, why not break other obvious limitations too – for example, combine science and beliefs in the same painting.
So I painted a chandelier, Botticelli's divine rays, a light bulb to honor Thomas Edison, a tiny cross to represent spiritual beliefs. I allowed one association to freely lead to another. My mind was exploding when I thought about light and its all interpretations.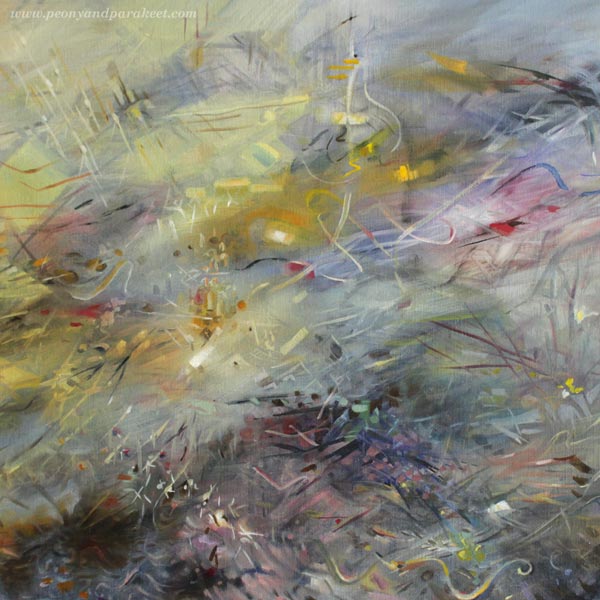 Some people collect chandeliers, others search for a proper lightbulb in a supermarket. Sometimes we believe in science, other times we have different beliefs. Some see angels instead of flowers. Sometimes we need darkness to see light, and other times we may need more light to the lightness. Light can be glitter that saves the day or a more permanent feeling of hope. Art and spirituality don't have to be separate from the rational and mundane, but they can be the glue between the inner and outer world. We can remove the obvious, and express the diverse experience instead of a single thing.
Releasing the Inner Sound
In the light of removing the obvious, Kandinsky's idea of releasing the inner sound can simply mean this:
Make subtle changes to an element
so that the obvious interpretation becomes vaguer
and a variety of new ideas are raised.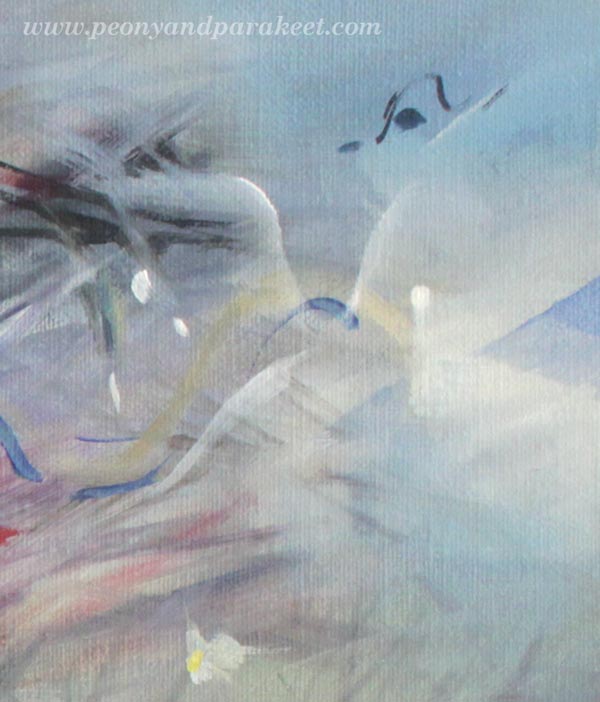 What could "removing the obvious" mean to you? Tell me what you think!