When building the class Decodashery, I started to enjoy acrylic paints again. They have vivid colors, and they dry quickly so layering is easy. This piece is called "Back to Nature." It has a similar playfulness than this small painting that I shared last week.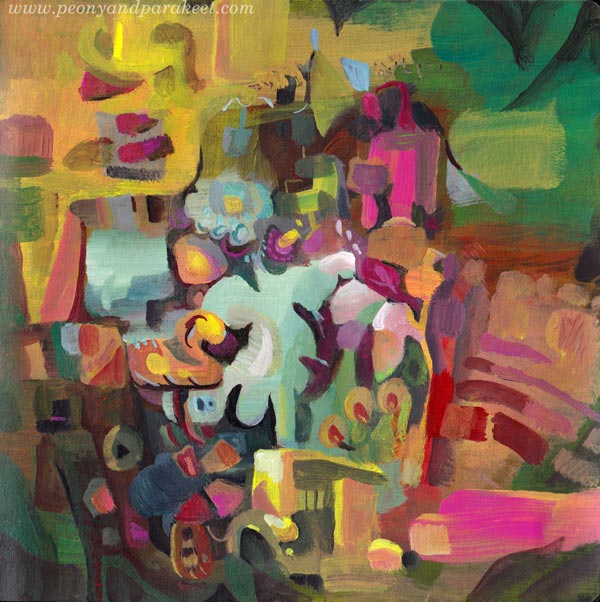 I found more old paintings (see this post!) to paint over, but this time I added gesso on the top of the old "masterpiece", and then painted it with turquoise and green tones.
Then I painted some rectangles which helped me to invent more shapes.
My word for this summer is Refreshing. In the photo below, I am holding "Back to Nature". The other paintings are still in progress, but I try to make them as refreshing as I can, and also, feel as refreshed as possible after every painting session.
Green seems to be the color now! Is there a word or a color that you particularly love nowadays?