I've been painting for the exhibition "Taiteilijat Albert Edelfeltin tunnelmissa – Artists in the Mood of Albert Edelfelt", which is in August-September. Now I want to present the main work of my new series to you. It's about transience and called "Katoava puutarha – Disappearing Garden".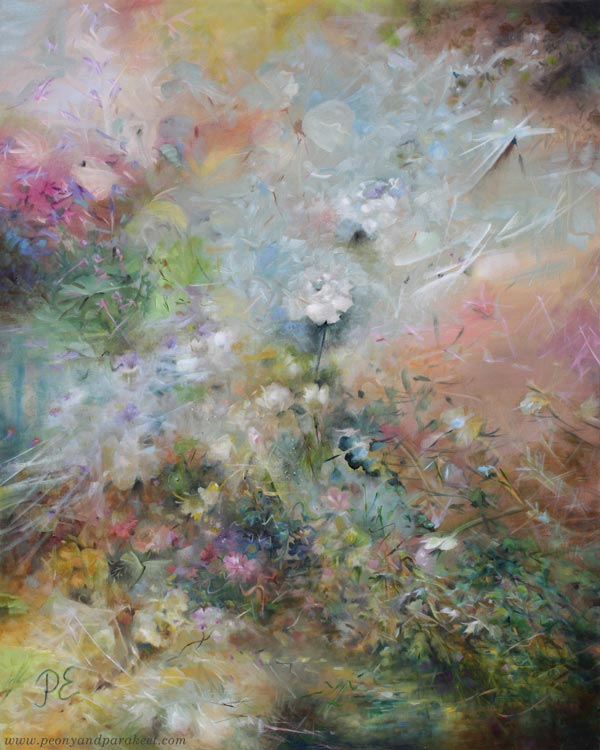 There is sadness in this painting. For years we had a neighbor who liked gardening. She fell ill and died and the rich garden has now been turned into a lawn. It made me think about how perishable we are, including our work. We are disappearing gardens, no matter how much we would like to think otherwise. So let's enjoy our flowers while they still bloom!
Impression of an Old Painting
Disappearing Garden has many small details and a lot of work went into them. But because of the subject itself, it seemed important to spend time and patience on this work. I wanted to create the impression of an old painting that reaches across the eras as if overcoming its core problem: transience.
I usually make paintings in pairs, but this time I had a pair already ready: last year's finished painting Queen of the Night. It is a dark shade and I wanted to make a light counterpart to it.
Both of these works are inspired by bygone eras: the 18th and 19th centuries.
About Transience and Creating the Best You Can
While painting The Disappearing Garden, I thought about how important it has been for me to practice a lot. But recognizing my transience, I now want to paint as well as I can. Life is hectic and a new start is always tempting. I can make dozens and dozens of nice and small pieces and collect likes with them. On the other hand, I can wait for the perfect time and perfect vision: question my artistic core and taste and where my focus should be.
But it's also so that life is constantly changing. If I don't capture this moment, will I achieve anything? That's why it felt important to give this painting as much attention as it wanted.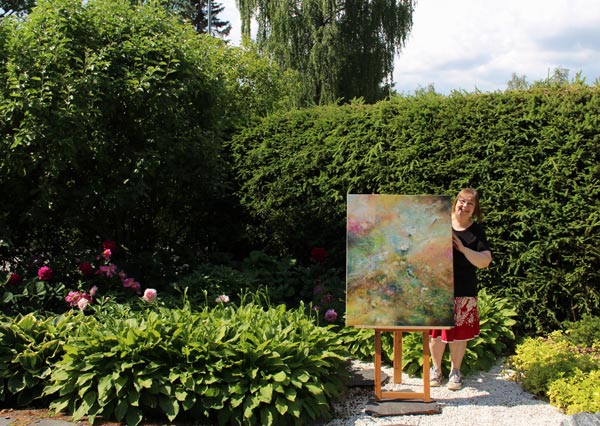 Do these thoughts resonate with you?