These two art journal pages have been made in the same way: drawing simple lines and shapes and then coloring them with colored pencils. This is a fun exercise especially for those who like abstract art and want to show it in their art journals, and for those who are into coloring but want to create more personal images.
A) Draw a Coloring Page!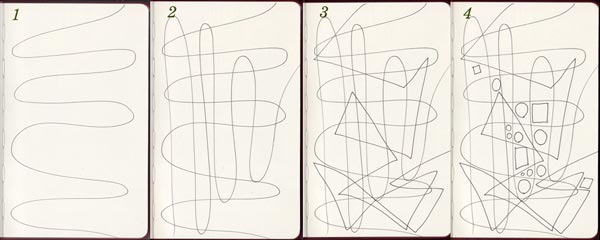 With a thin-tipped drawing pen, create lines and shapes:
1. Draw a wavy line across the page.
2. Draw another wavy line in the opposite direction.
3. Add 1-2 angular lines on the top. The example above has only one long angular line.
4. Add some circles and squares in an area where you want to turn the focus.
B) Color Freely!
Choose your color scheme and add layers of color.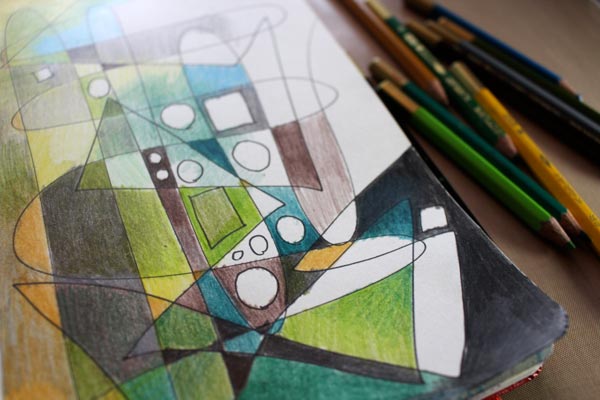 Add even more layers …
C) Add Journaling!
With a drawing pen, add your thoughts on the page. You can erase lighter areas for the journaling.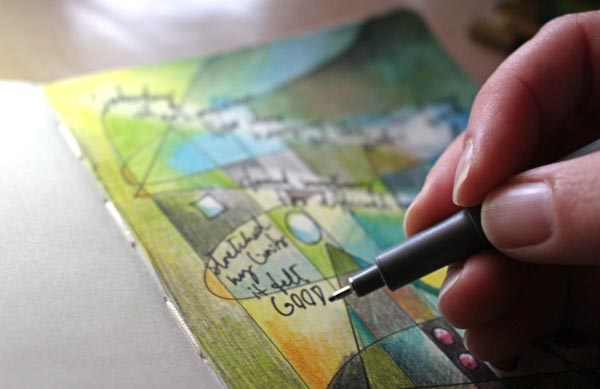 My page is about my latest visit to an art museum. They are such inspiring places!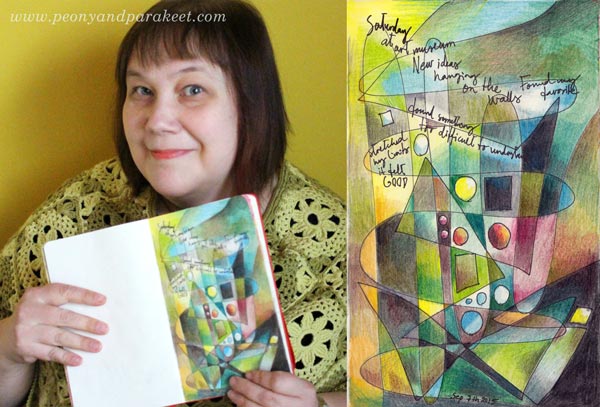 Get more coloring instructions: Buy Coloring Freely!