I was about 15 years old when I created this underwater scene. It was made at school, and I remember that we were told to draw fishes. Already showing a romantic character, I had to add the treasure chest too!
It is surprising to realize that even if tens of years have gone by and life has changed tremendously, my creations still look the same. Someone could even find it a bit ironic: no development has happened during all those years!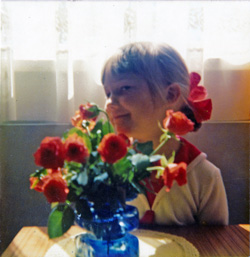 Have you saved any of the drawings that you made as a child? Have you ever compared them to what you create nowadays?
Back then, it never came to my mind that I had discovered my style. On the contrary: when I grew up I lost the grip of the treasure chest. It took tens of years to get back on track. Or better said: To let go and go with the flow. Those things are just easier for a child than for an adult.
The fact is that the more serious you are, the fewer opportunities you will give to your creativity. The more the days go by without playing, the less likely your imagination will guide you.
I believe that instead of thinking about single projects and their success, it is good to think about continuity. Some day you will be astonished how full your treasure chest is and even better: how your imagination has added value to your art or craft.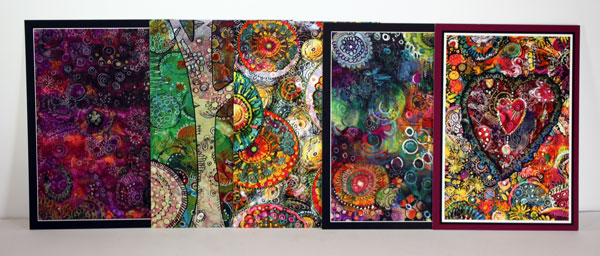 Save and cherish what you make. Within time you can create treasured collections of your work.
Plus it is good to remember that there are wonderful opportunities to create printed products from your art, for example, Society6 art prints and accessories, Spoonflower fabrics and Moo.com postcards.
Let me be your art teacher: Subscribe to my weekly emails!