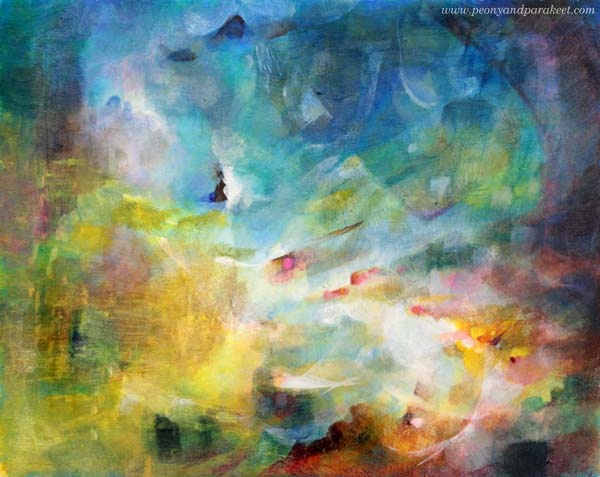 This painting is called "Light Chaser." We Finnish are all light chasers to some extent. Winters in Finland are very dark. The darkness combined with cold impacts the mood. For tourists, freezing wind with all shades of black can be an exotic experience, but for us who have to endure it for months, it's agony.  In Helsinki area where I live, we sometimes get very little snow, so it's even darker than further up.
So when the summer comes, it's a welcomed relief, and we are pampered with light. Thereäs daylight almost around the clock. It depends a bit how far north you live, but here in the south, the sunrise was at 4 AM and the sunset at 11 PM. And in addition to that, the weather is warm, flowers are blooming, and everything is lovely.
I also want to mention Finnish strawberries, very sweet and delicious. If you ever come to Finland, make sure that you will taste them!
Summer Break
I haven't taken a break from weekly blogging for years. I love my work and want to put most of my energy into it. However, this year I have a summer class Watercolor Journey, and we also have a big garden renovation going on. And to be honest, it's time to live a little too. So I have decided to take a short break from blogging, three weeks.
To make sure that you keep on creating, I have a summer sale!
From today to July 29th, all self-study classes are 20 % off. You will see the reduced price when you go to pay for the class. >> Shop here!
Thank you and see you in August!