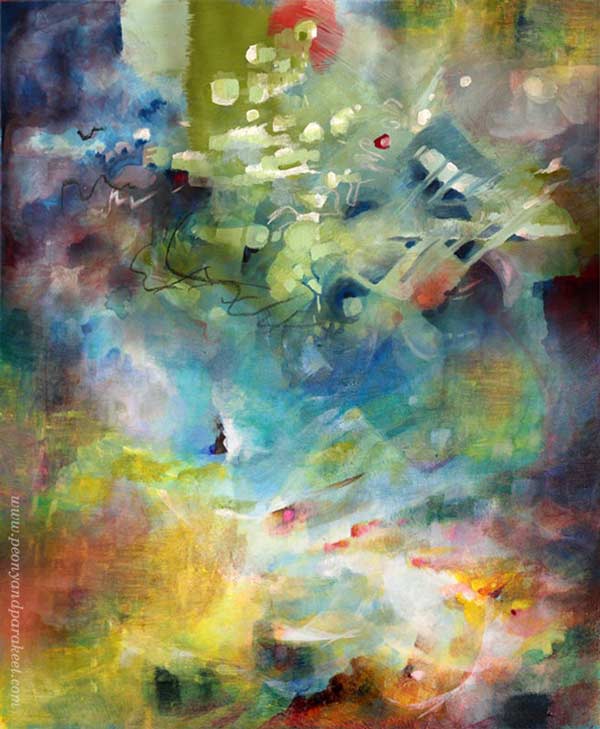 This post and the next two posts of the following weeks will be about inspiring quotes that I have heard or read recently. I hope you will enjoy this series!
This Week's Quote
"Art is the competition of honesty,
not the competition of cleverness."
Who Said?
American fantasy artist Sam Flegal, originally a quote of an American painter Ran Ortner
Where?
One Fantastic Week YouTube Channel, episode "Artist Mentorship #15 – Fantasy Artist Allie Briggs"
Fantasy artists Sam Flegal and Peter Mohrbacher run art discussions every week on YouTube, and they also mentor other fantasy artists to find their path. When their current mentee Allie Briggs tries to find her way to success, Sam and Peter dig deeper to discover what kind of art comes naturally to her. They talk about how important it's to find themes that we want to create rather than consume. Then it's not so much about what we would love to see ourselves doing and what we would like to invent but what we truly want to spend time with when we are actually creating. They also talk about how we can take almost any prompt and use the things we love to create to express the message behind the prompt.
Honestly, You Don't Need a Grand Idea to Start Creating
When I participated in Inktober art challenge last October, I understood that the basic idea doesn't have to be anything grand. It's the add-ons that bring the image to a new level. The more I drew by following the prompts, the more honest my art began to feel.
During the challenge, I confessed to both myself and to the world that I like to draw luxury, beautiful physical objects that I have taught to treat as vanity. Jewels, tassels, decorative flowers, luxurious fabric, glass, crystals, etc. I also permitted myself to first draw fur, then decorative animals, and get back to my childhood years of always yearning for a new pet.
Read also:
Honesty Is Not Modesty
Many foreigners say that Finland is a land of honesty. They feel that in Finland you are safe. Nobody steals from you, and you can trust to find your treasures where ever you leave them.
But for a Finnish person, this country is often a land of modesty. When Finnish people call somebody as an honest person, it means that he accepts his limitations and circumstances and doesn't pretend anything else. We Finnish are supposed to appreciate simple things, and not to be dreamers, but doers. Why draw jewels, when you can document your everyday life?
However, to me, creating honest art has required that I accept my love for unapologetic beauty. I am in my element when designing overwhelmingly beautiful things and dressing up beautiful animals and ethereal creatures.
Start Your Path to Honest Art – Do This!
What are the little things that you don't consume or possess, but you do often dream about just for fun? Draw them!
More inspiration: Join us to draw fantasy art – Sign up for Magical Inkdom!