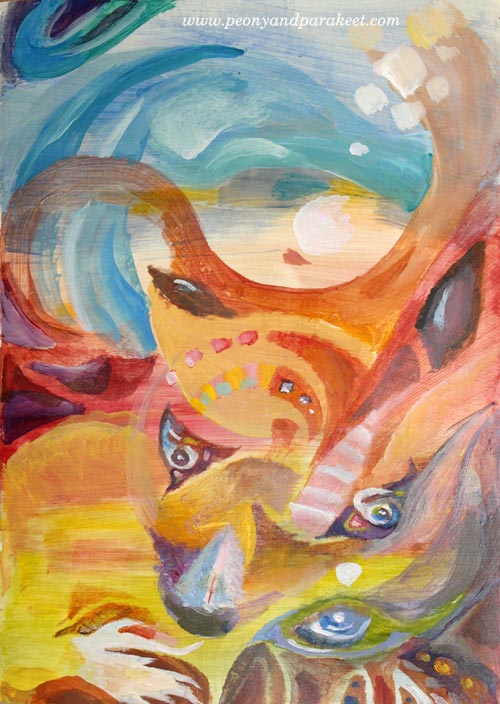 This time I have something for you who likes to watch long videos. I love to knit (especially Leftie scarves) while watching video podcasts, so maybe you can pick up a project too and come to spend some time in my studio, talking about crafts, art inspiration, and painting supplies. I will create a craft-inspired art journal page and show many other pieces too.
A Day at the Studio – One Video in Two Parts
It is a really long video, so I have divided it into two parts. The first part is an introduction to a small project that I paint on the second part. The second part also shows some painting supplies. I hope you will enjoy both of them!
Here's the first part:

And here's the second part:
Planet Color is now available as a self-study class: Buy now!