This week, I talk about spirituality in art and claim that you also need humor and playfulness to become a spiritual artist.
I like to gather my work – big and small – together and mix and match them like they would be pieces in a puzzle. It also helps me to see if my classes support each other and ponder if I have approached imagination and art-making from all angles.
Paul Klee and The Power of a Child
My newest class Floral Freedom is the most schoollike of all. It is based on Paul Klee's and Wassily Kandinsky's teachings of abstract art. In the class, I have tried to focus on two books – Paul Klee's Pedagogical Sketchbook and Wassily Kandinsky's book Point and Line to Plane. But the books' teachings have inspired me to search for background stories – find what enabled these artists to invent the abstract methods and theories.
One of the things that needed an explanation was that Paul Klee's book is full of diagrams like it would be written by an engineer, and yet, his artworks are often playful, some even childish. Look at this painting, for example!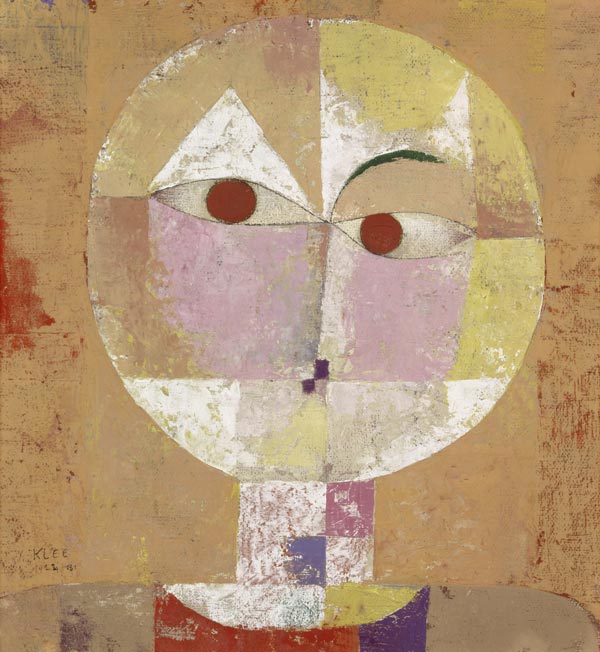 During the first world war, Paul wasn't a soldier for a long time but transferred to a safer job where he was in the middle of aircraft engineers. But earlier, when he started a family, Paul wasn't very successful in art at all. His wife worked to support them, and Paul practically took care of their only child, Felix. It wasn't usual to be a stay-at-home dad in the early 20th century!
When Paul was taking care of Felix and struggled with art-making, he found humor and playfulness that later became a part of his signature style. But it's not only that! When Paul became close friends with the masterful Wassily Kandinsky, he also made Wassily less serious and more playful. So here's to all stay-at-home dads and mums!
From Product Play to Spirituality
I believe that art happens when one extreme meets another. When my organized mind watches the snowstorm. When I want my art to be about happiness and life and realize that taking it deeper requires confronting fear and death.
In my experience, when you want your art to be more serious and spiritual, humor and playfulness must have some role too. And vice versa, the longer your walk in the path of play, the more serious and spiritual it gets.
When I started my blog over ten years ago, my art-making was very product-based. I bought new supplies almost weekly and experimented with all kinds of techniques and effects.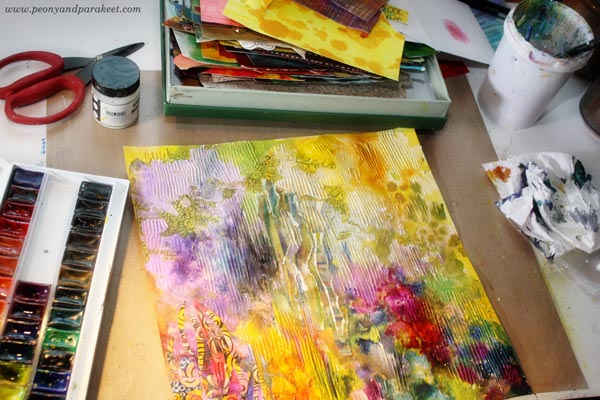 But the more I created, the more I wanted to move from materials to ideas and imagination. Instead of discovering ten new ways to produce circles on paper, I wanted to learn how to make the circles interact and transform into other shapes. This way, my art has gradually become not only more playful but more spiritual as well.
Paul Klee said:
"Art does not reproduce what we see; rather, it makes us see."
Rethinking Spirituality in Art
Nowadays, I connect playfulness with spirituality. It has also made me rethink how I approach spirituality in general. Here's what I wrote this week on Peony and Parakeet's Facebook page and on my Instagram feed:
It would be interesting to hear what do you think. Does spirituality have a role in your art?